What should the store and website look like? Above all effective, it should be stable, intuitive to use and visually appealing to users. A store and website will provide a great way to expand your business and help generate profits by building brand awareness online. Each web design is individually tailored to the client's needs and visual preferences.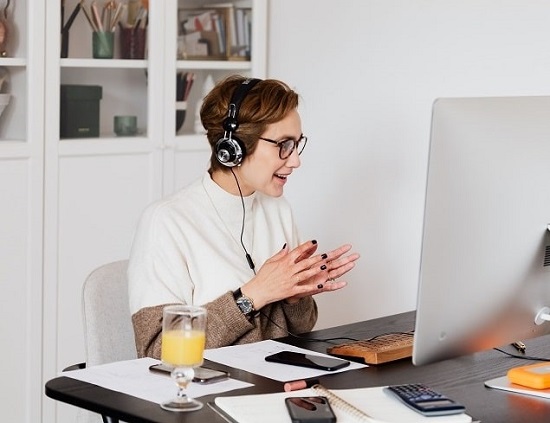 Responsive websites
We create responsive websites, websites based on CMS (WordPress, Joomla, etc. ) and online stores. Our websites are characterized by clarity and intuitive solutions that every customer visiting the site will appreciate.
We create websites adapted to browsing on smartphones and tablets. We use HTML5 technology, thanks to which our websites take full advantage of the possibilities of mobile devices. Responsive website seamlessly adjusts to the resolution of any device
Websites
We create high quality websites. We support the client from the website design stage. We create the website graphics and program it ourselves. In addition, we offer our assistance in internet marketing.
Thanks to the website you will show that you care about your customers through a professional image and modern configuration because it is the website that is responsible for the first impression on the potential customer and determines his further steps whether he will use the services, buy the product.
Conditions for a successful website
Focusing on customers and their expectations
The text should be concise and specific and show relevant benefits if the potential client decides to work with us and avoid common phrases that can be found on many sites.
Unique content - designed to entice internet users to your offers.
The page layout should be clear and flexible - an internet user spends just a few seconds scanning the page and then decides whether to stay on the site or look further. You need to properly plan the layout of the content, placement of photos and other graphic elements.
The website should be adapted to mobile devices.
Online Stores
An online store is an important tool in the market these days, so it should work fast and also present your company in a positive way, but above all it will be a source of profit generation through sales. We take an individual approach to each implementation of an online store.
We offer our support in creating advanced online stores. We do programming and graphic work. We have proprietary virtual product configurator technology for online stores.
Conditions for a successful online shop
The home page is important. It is the first contact with the customer and determines his further decision whether to stay on the page or give it up. On the homepage, customers learn about information that may attract them, e. g. promotions, bestsellers and news.
The way of presenting the products is important, specific and nice pictures of the product, description is important depending on the industry sometimes you need to describe the product in more detail or add specifications.
User reviews in the online store - customers very often want to know opinions of people who have already bought products.
The last phase of shopping, i. e. the shopping cart, should have clear information about the purchase and shipping as well as complaints and the possibility to return to the store to continue shopping.
It was fast to respond, to load images and graphics, and to make the site intuitive.
Websites based on CMS
We create websites based on CMS (content management system). We write websites based on our own CMS, and on CMS with the GNU General Public License such as WordPress, Joomla, or Drupal.
Zalety
The ability to update the site yourself to suit your current needs
Up-to-date information will always be available to customers and users even if there are frequent changes
Placement and easy way to update the catalog of products and services so there will be no situation that the products offered on the site but the company no longer offers them or the site is missing products but in fact are on offer
Possibility to modify texts on the page
Enables easier communication with customers through comments, forums, newsletters or chat so that the customer feels that his opinion counts